Thank you for visiting my website. I hope this provides you with a wealth of resources and allows you to see the work I do with my clients.
I am a seasoned professional who has devoted my career to strategic wealth management and financial planning. My approach draws on over 25 years of professional experience and the extensive resources of Northwestern Mutual Wealth Management Company—focusing on building long-term relationships that are centered on the client's individual needs. He is responsible for managing client's investment strategies as well as the overall architecture of their financial plans.
If you have any questions, myself, along with my team, look forward to hearing from you soon!

- Brad Stewart
Spotlight on Careers
In addition to his role as a Financial Advisor, Brad serves as the Managing Director for the local district network office located in Mishawaka, Indiana.
To learn more about a career as a financial representative, visit the Mishawaka office web site.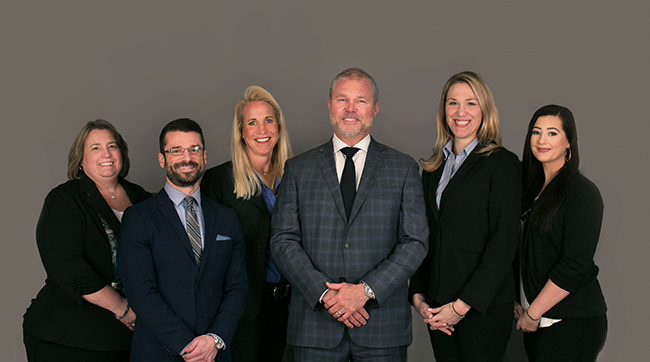 (left to right) Renee Wenger, Ryan Dix, Amy Dowd, Brad Stewart, Natasha Bean, Megan Ruth